The Global Immunization Action Network Team (GIANT)
Working to improve global public health outcomes by combating vaccine hesitancy through effective, sensitive, science-based communication and education.
To reverse infectious disease trends globally by half by the year 2025 and by 100% by the year 2030 through an adoption of Immunization as one of the top important public health options for Infectious Diseases Prevention and Control in most countries of the world in collaboration with national governments and developmental partners.
Research & Analyze
Collecting data and information to research and analyze social values, population, community values, health literacy with quantitative and qualitative studies in order to create better communication and listening tools with empathy and compassion to improve trust and empower confidence in all vaccines in communities.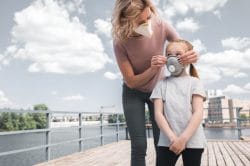 Inform & Report

To present relevant, evidence-based, credible factual information for people to embrace and accept immunizations.
Eliminate Global Vaccine Hesitancy

To eliminate Global Vaccine hesitancy and work towards creating a world that embraces immunization as a tool to improve global public health.
World Leaders Speak About Vaccines
WHO Director-General's opening remarks at the World Health Summit, Berlin
WHO Director-General Dr Tedros Adhanom Ghebreyesus on why the world must learn the lessons of today so that we are prepared for the threats of tomorrow, and move from ad-hoc solutions to long-term planning. A strong health system is a resilient health system.